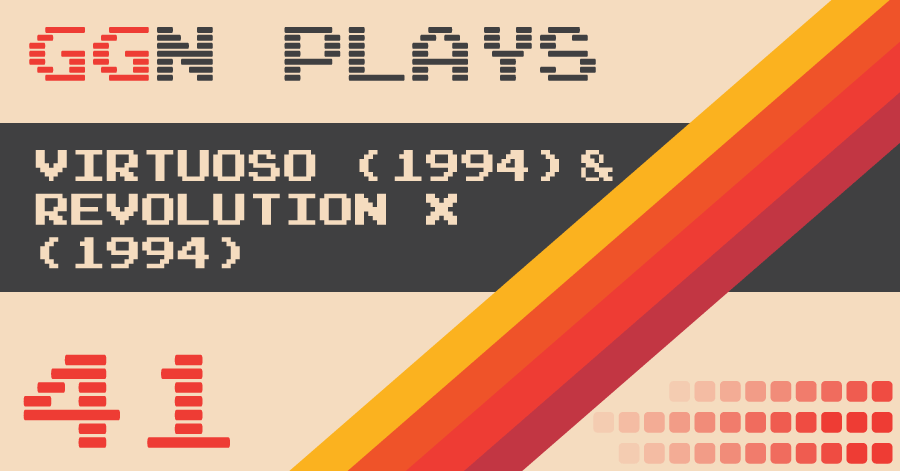 03 Jun

Virtuoso (3DO) & Revolution X (Arcade/SNES)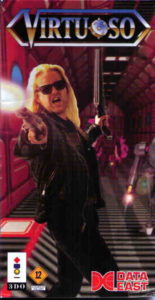 In a double-header, the gang tackles two games from 1994 that fuse ROCK N' ROLL with video games. First, we take a look at a 3DO game called 'Virtuoso' in which 'Our Hero', a rockstar, uses a virtual reality headset to escape the fandom you experience every moment of every day. With absolutely nothing at stake, we explore the power of the 3DO, discuss what the hell a 3DO is, and doom-clones in our the first half of our podcast.
In the second half of our podcast we launch into something with a little more meat, the arcade light-gun shooter Revolution X. What was originally going to be a Jurassic Park shooter was transformed into a fully-backed Aerosmith tie-in. We watch some behind the scenes videos of Aerosmith recording the digitized footage for this game, whether Aerosmith is the right band to save us from a neo-industrial corporate militaristic empire and how arcade games port to console.
Reference:
Virtuoso
Wikipedia
MobyGames
Crappygames Miraheze
Next Generation Magazine
Virtuoso Manual
3DO – Virtuoso Gameplay
DOS – Virtuoso Gameplay
3DO Wiki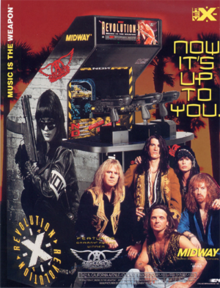 Revolution X
MobyGames
Wikipedia
Gamicus
Behind the Scenes – Revolution X
Arcade Cabinet Full Playthrough/Intro
Kerri Hoskins – Sonya Blade Model/Mammy
Gameplay – Good Ending
AracadeSpot
Classic Rock Video Games